What We Do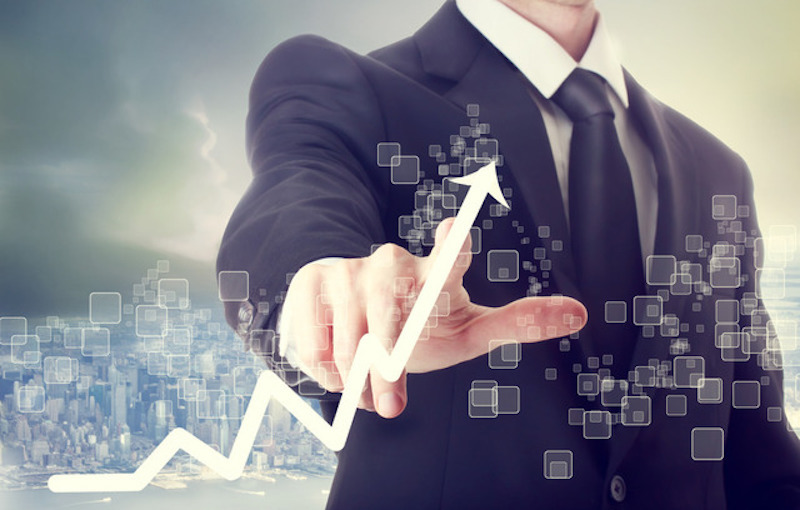 What We Do
"Their accurate accounting systems, efficient rent collection and 100% occupancy on all my units have made a significant difference to the ROI of my properties" - Philip, Property Owner

Our Property Management Services utilize our massive database of real estate information, as well as the skills of experienced Boston real estate experts. Using our rent maximization services, we can market your property for the highest rent possible. We also use online and internal proprietary software to analyze and monitor both web-based and physical traffic patterns for apartment rentals in Boston. Combining these facts, we can rent release your properties at the proper time to expose them to the widest audience and attain the highest rent for all of your properties.


BEST IN CLASS MANAGEMENT:
No other property management company can compete with our extensive knowledge of advertising and marketing property in the Boston area. Our agents knowledge of advanced real estate technologies and familiarity with the market is unmatched. We handle all of our managed properties with the attention and care they deserve, providing each unique, individual property with a property manager and support team. By providing a team of property management experts instead of a single agent, we can ensure that all of your needs are covered and responded to in a timely, efficient manner. We visit all of our properties on a regular basis. and have contractors and staff on board 7 days a week to make sure they can respond to your needs.


SERVICES:
We offer property management services for all sorts of Boston real estate, including, but not limited to: homes, high rise buildings, condominiums, multi-family apartment buildings, retail and commercial stores, industrial properties, time shares, offices, bed and breakfasts and storage facilities.Being a landlord is a huge responsibility, and often times many landlords are too occupied with their own businesses and lack the time or know-how to properly manage their properties on a daily basis. Property Management In Boston takes care of the day-to-day management of your properties, allowing you more time to spend to focus on your core competencies.

We can assist you with:

- Maximizing income and eliminating vacancies through properly marketing your property. Using our rent maximization formula and thorough research of Boston real estate market trends, we can achieve the highest rents for your all of your properties.

- Ensuring that you rent to high quality, reliable tenants. We perform background checks, credit history reports and employment verifications to make sure you avoid dealing with bad renters.

- Our team will manage, maintain and even renovate your property, if necessary or requested. Keeping your Boston property in great shape is essential to gathering high rental or leasing rates. We can also provide emergency repairs when necessary, as well as using our connections to put you in contact with local contractors to save you money.

- Using professional, accurate accounting to track income and expenses in order to determine the profitability of your properties, as well as future property development or acquisition needs.

- Our Property Management agents handle all leasing and rental agreements and paperwork. This allows us to guarantee you maximum protection on any and all issues related to protecting your property and receiving your income.

- To make things easier for you, your property managers will collect all of your individual rental income from all of your separate properties, and then provide you with ONE simple check a month. In addition, we will track and report all late deposits to you.


We Have The Answers to All Your Property Management Questions:
If I live over 20 minutes away from my Boston properties, does it make sense for me to hire a property management company?
If you live a good distance away from your properties, having a qualified property manager can be a huge asset. Having a property management team keep an eye on your property and tenants ensures that everything is in good shape. By paying frequent visits to your property, we can make sure any problems or issues are resolved quickly and efficiently.

For example, many landlords in Boston are fined for having excessive amounts of trash outside their property. A property management team will spot neglected trash build up, and correct the problem quickly so that you can avoid spend your rent income on needless fines. In the event of a property emergency, having a local property management team can be extremely helpful, saving you the time and stress of driving out to handle the matter personally. Our property management teams devote their full time and energy towards maintaining your property, so that you can focus on doing what you do best!


Can a property management team help find find and keep good tenants?
Often times, high quality tenants who are willing to pay top tier rent will only sign off on a property if they know a property manager is attached to the property. Many tenants in Boston are busy, and don't want to constantly call their landlord to get minor assistance with their rented property. In fact, many tenants are willing to pay higher rent in order guarantee that someone will be available to provide timely assistance on their property needs. Many tenants who find that they are frequently calling about the same issues without getting resolution are more likely to move out or even break their lease.Hiring a property management team is a small price to pay for keeping great tenants over a long period of time. Property Management in Boston has a network of over 150 local Boston agents to meet with tenants at property showings and discuss the services they can expect from our company. Our property management experts cover the leasing process from end to end, starting with the initial property showings, negotiating and signing the lease, dealing with repairs and maintenance, and finally collecting rent from new tenants. We can also provide you with references to numerous Boston area landlords. With our real estate and property management expertise, many of our customers have enjoyed making more money off their property then ever before!


Can using a property manager help me avoid problematic tenants?
Bad tenants will typically target owner-managed rental properties because they know there typically aren't as many background checks and requirements involved. Our property management teams help you find and weed out bad tenants by requiring employment and background checks, credit history reports, and previous tenancy history reports. There are many bad tenants in the Boston area that constantly avoid rent and cause headaches for unsuspecting landlords. Through a serious, upfront screening process, our property managers can guarantee that you'll find high quality tenants instead of problematic ones.


How does a property manager market and show my property effectively?
One of our prime areas of expertise is showing and marketing your property. We work with the latest real estate technologies to rent your property is the most effective way available. We focus on a image based marketing strategy, using photographs and digital videos to highlight the best aspects of your property for potential tenants. Our property managers will oftentimes build a virtual tour of your property with extensive photographs and digital videos so prospective buyers can visit your property online at their convenience.We know it can be inconvenient for you to repeatedly take time out of your schedule to show your property and meet with potential renters. By building a virtual tour and providing loads of digital information in advance, it boosts the chances that potential renters who set up an appointment to view your property will actually rent it. This also reduces stress on the current tenants, who aren't subjected to as many walk-throughs of the property. By giving possible renters a solid first impression of your property online, they'll already know they're interested when they come to visit.By partnering our technologically advanced property managers with high-tech real estate companies in the Boston area, we can provide the most effective digital and virtual marketing for your property. We can save you countless hours of apartment showings through our focused, effective digital marketing strategy. We know how to rent your property for the highest value possible.


Will a property manager be able to help me with administrative tasks and financial details?
Financial details and operations can be extremely strenuous for a property owner because of how technical and detailed they often are. Our property managers will handle all of the financial operations regarding your Boston property for you. As always, we maintain the highest standards to ensure that your rent is collected, as well as making sure that taxes, insurance, mortgages, maintenance bills and payroll are all paid on time.We are also able to help you with managing condominiums in community associations. We can assist you with paying the bills in regards to your property in any manner possible. For building owners and condominium groups, we are able to provide financial statements and income planning in order to plan for future upgrades and deferred maintenance for buildings. We can design a unique plan tailored to the specifics of each of your properties that helps you maximize their value and protect your investment.


How does hiring a property management company help me with the maintenance and upkeep of my property?
To ensure that you're property keeps its value, our property managers negotiate contracts and arrange for in-house and outsourced services regarding: interior and exterior cleaning for common areas and individual units, grounds keeping and full landscaping, trash removal, towing of abandoned or illegally parked cars, security, and many other services. We screen our contractors carefully to ensure that they meet our standards and yours, and give our business to the contractors that can provide the best service in the most timely manner.We work with an extensive network of Boston area contractors, plumbers, and electricians. We give property owners our recommendation on which bid to accept based on the unique circumstances of your property and situation. Our property management agents monitor the work of our recommended contractors closely, and always resolve complaints for landlords, residents or tenants who feel that the services are not properly provided or completed. Many of our managers will also buy supplies and emergency equipment for your Boston property, as well as making arrangement with contractors or specialists to open doors at your property and give them full time access to our property management staff. We handle all the paperwork for you and document all of the contractors work to ensure that all projects are completed correctly.